Prince Harry and Meghan Markle tied the knot this past Saturday at Windsor Castle in England. While we did not cover the wedding for a variety of reasons, it was a shocker that the wedding was Blacker than anyone expected. From a Black choir singing Ben E. King's 1961 hit "Stand By Me" to 19-year-old Black cellist prodigy Sheku Kanneh-Mason (Meghan personally invited him via a phone call) performing to a powerful sermon from Bishop Curry — Meghan, who has said she identifies as biracial, is certainly not removed from Blackness.
Sign Up For Our Newsletter!
That said, her white side of the family has been carrying over the rainbow. Meghan's 53-year-old half-sister Samantha Markle has been slamming her since the day her relationship with Harry went public. Her father Thomas sold pictures to the paparazzi and wasn't allowed to attend the wedding — he reportedly didn't speak to her on the wedding day. Now, Meghan's 25-year-old nephew has been caught acting crazy in London.
See Also: UK Royal Wears Blackface Brooch, Offers Lame Apology To Meghan Markle
Reportedly, her nephew Tyler Dooley showed up to a London club with a four-inch blade on Saturday night. The Sun reported that he told door staff, "I just brought it because Donald Trump said London was like a war zone. I had it for protection." Dooley reportedly gave the blade to security but ran off when locals told him that cops would be called and he would be arrested.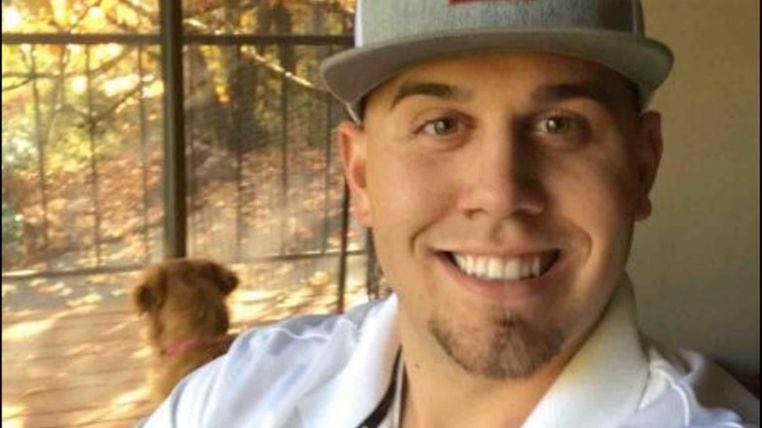 The legal cannabis farmer in Oregon traveled all the way to London even though he didn't have a wedding invite. Dooley declined to comment on the incident, according to The Sun.
The Latest:
SEE ALSO:
Here's Why NewsOne Won't Be Covering One Iota Of The Royal Wedding
White House Spokeswoman Called 'Uncle Tom' At Correspondents' Dinner
Black Police Officer Shot And Killed In His Home
Meghan Markle's Family Continues To Be A Mess After The Royal Wedding  was originally published on newsone.com
More From Rickey Smiley Show