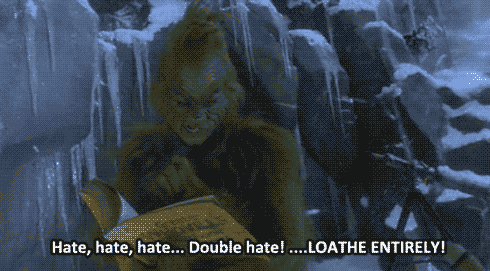 Food and drink companies like to get creative during the holidays by making holiday themed version of all their products. Sometimes, they're on to something, and they their special edition holiday product has people feigning for it all year round. Then there are times when their attempt to be festive sucks so bad, you can't believe it actually made it to the stores. Like Spangler's Orea Flavored Candy Canes.
Yes, someone turned our beloved mint-flavored tradition into a chocolate cream holiday stick.
So far, there are mixed reviews about the cookies and creme candy cane, but it's safe to say that Kid Fury finds them disgusting. He tweeted, "Jesus can come get the world at any point now. I'm tired of this place tbh."
Some people actually want to try them, though.
But believe it or not, there are actually far worse Christmas themed snacks out there. We put together a list for you that will hopefully save your tastebuds from hating you this holiday season.
Hit the flip for Holiday snacks  ranked from what the h*ll to why the h*ll.
Rather Eat Coal: Christmas Snacks Ranked From Bad To Worse  was originally published on globalgrind.com
More From Rickey Smiley Show